Why Choose Chem-Dry?
TUESDAY, FEBRUARY 26, 2019
Advantage Chem-Dry prides itself in providing top of the line customer service for your carpet cleaning needs. With the help of Chem-Dry natural products, Advantage Chem-Dry can bring a fresh kind of clean to your home that will benefit your entire family. Hot Carbonating Extraction Process uses less water so the growth of mold and mildew is no longer a concern with getting your carpets professional cleaned. If you would like more information or to schedule your carpet cleaning appointment, be sure to give Advantage Chem-Dry a call.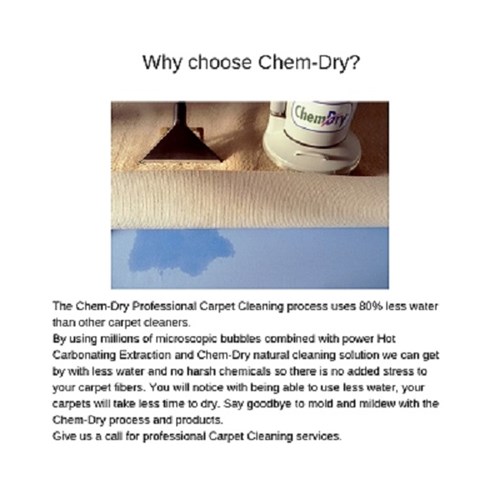 BACK TO BLOGS